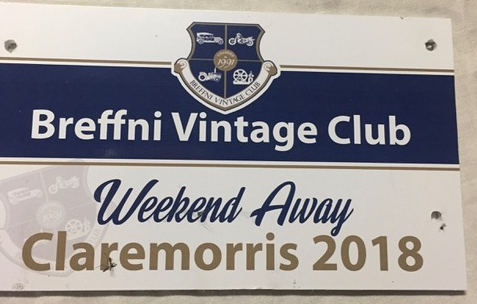 This year the Weekend away was located in Claremorris Co Mayo. After last years tremendous visit to Co. Donegal nobody expected it to be surpassed but no need to worry, we were in for a treat beyond our wildest dreams. The assembly point was the Meadow View car park in Cavan Town. Fourteen cars assembled there plus a motorbike to await our vice chair Peter Lynch who duly arrived with flashing amber lights on the roof of his Audi. This proved to be a master stroke as we all could easily spot him at all the turns, towns & crossroad.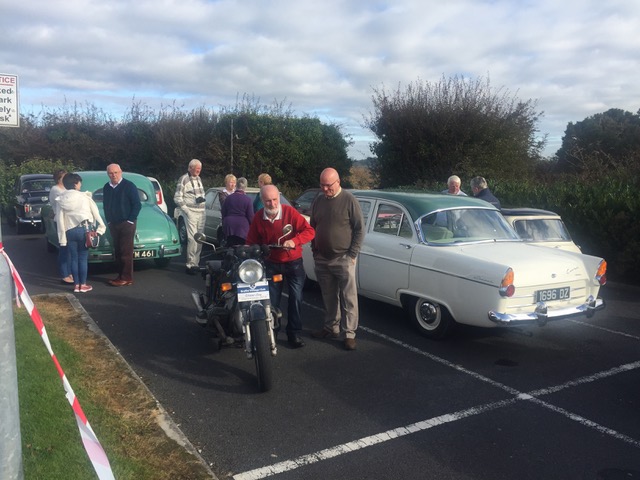 Our first stop was for lunch in Roscommon town, then well fed it was onto Claremorris and the Mc Williams hotel. We even had reserved parking, as we were later to discover Peter had left nothing to chance and had arranged every last detail. The hotel was alive with music. We were greeted by a pianist playing tunes on a grand piano, well maybe that was not for the Breffni Brigade but we claimed it anyway. Food and dancing seemed to be the order of the evening's enjoyment.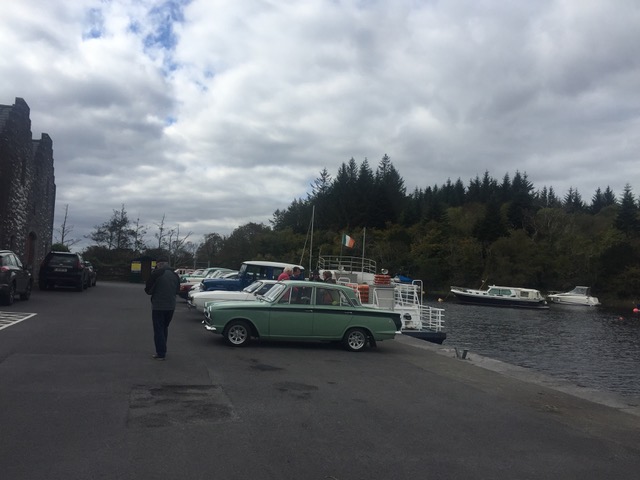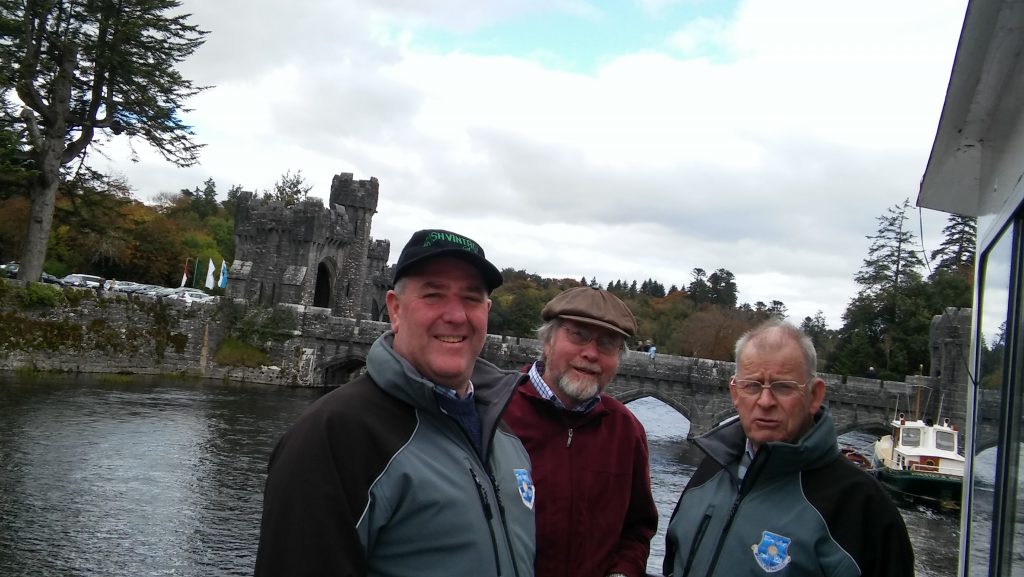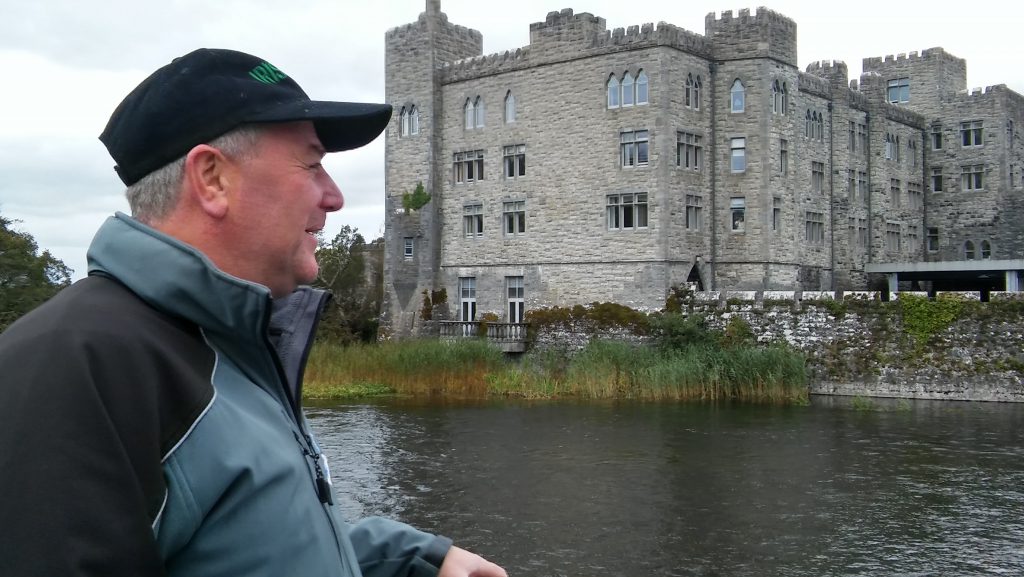 Next morning saw us head for Cong. At Lisloughrey pier we boarded the cruise boat "Isle of Innishfree" for a trip on Lough Corrib to Inchagoill Island with it's remains of the first Irish Christian church and the Romanesque (late 12th century) stone church. The nearby pillar maybe the oldest (6th century) Irish inscription in Roman letters in Ireland & in Europe. As we cruised along Ashford castle came into view. Those of us who were at Farmleigh House a few weeks ago, had a sense of De Ja Vieu because all this area was once the holiday home for the Guinness family. On the cruise we were entertained by an octogenarian who played the accordion, sang and told yarns. Not to be outdone Norman Whyte gave a beautiful renditioning of the "Fields of Athenry."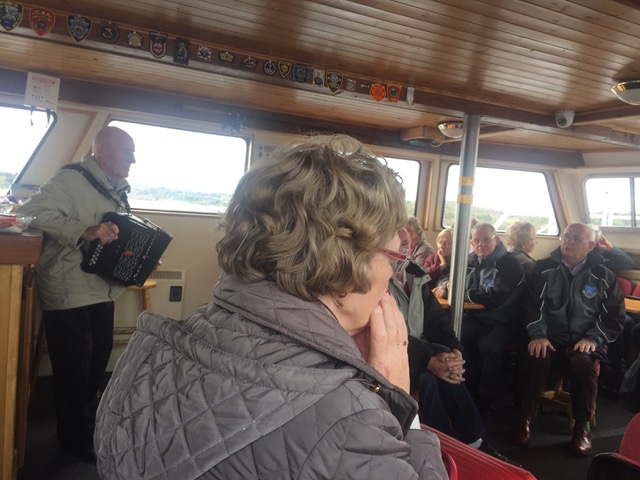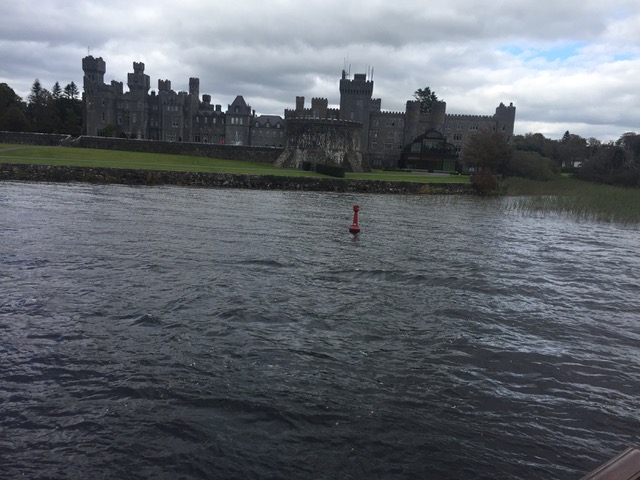 Then a leisurely drive to Claremorris for a group meal where it was revealed that Catherine & Peter Lynch were celebrating their wedding anniversary and of course we had to toast the happy couple. Not to be outdone our treasurer Patrick Mc Govern was also celebrating a significant birthday and lo and behold a beautifully decorated birthday cake adorned with a master builder was produced, so more celebrations followed and then more music and entertainment.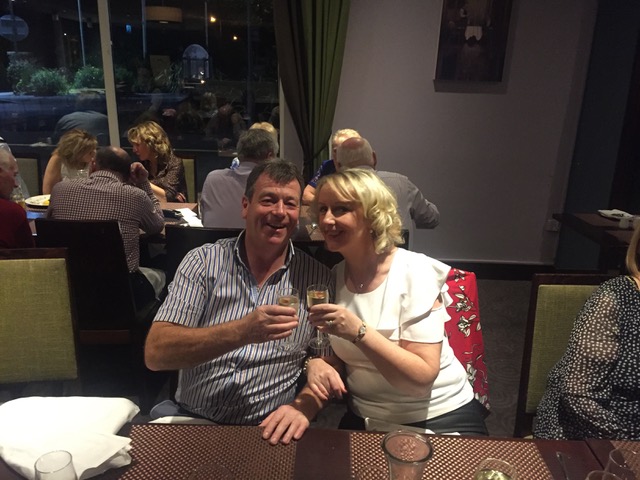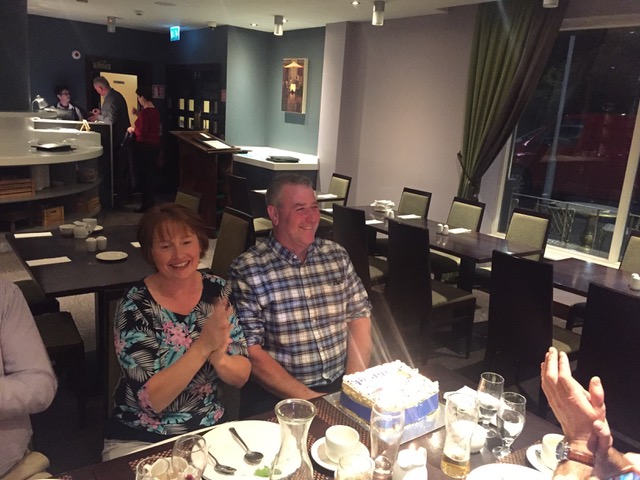 On Sunday we traveled to Knock for a short visit to find the place thronged. I didn't think there were so many coaches in the country. Then on the road home with a stop at the "Old Stone House" in Ballinlough which has Cavan connections, of course we were well looked after.
A fabulous weekend with great credit due to Peter Lynch for reorganizing the the event with such care and attention to detail that made all the more relaxed and enjoyable.