This year the weekend away was based around the historic town of Trim in Co. Meath. The organisation was in the very capable hands of Peter Lynch, Denis Wright and Martin Cahill and all the work carried out by their good wives.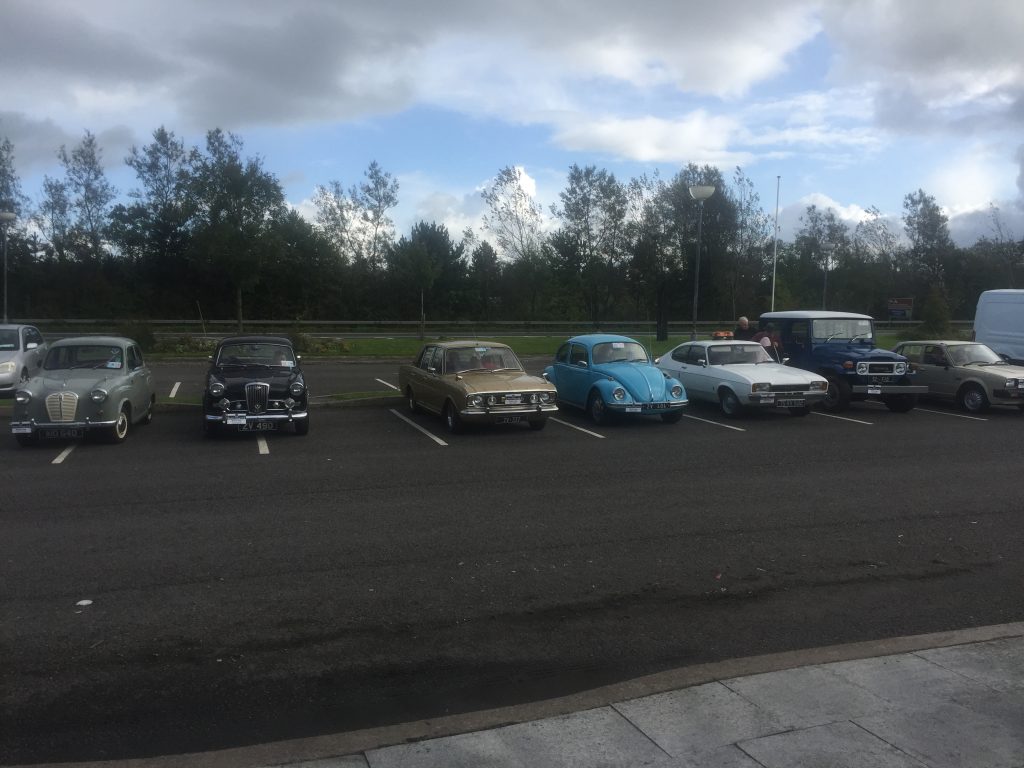 The first assembly point was Belturbet with more joining along the route to Lisgrey House. From there it was on to Martry mill, one of the few working water powered mills in the country. After an entertaining talk on everything from the history of the mill, eel fisheries and modern day television programming, many of which were made at the mill, everybody left with a bag of stone ground flour.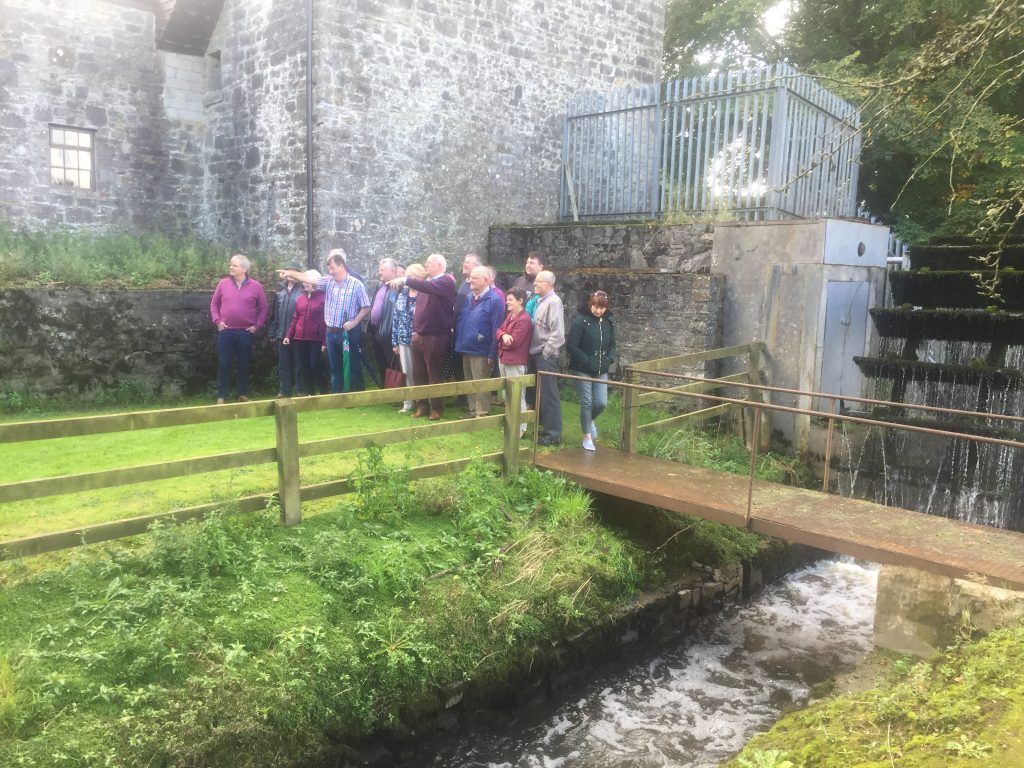 Next stop was the Silver Tankard where a much appreciated meal was had, and at a very reasonable price as well. With the inner man (woman) well fortified it was on to our hotel for the weekend, Knightsbrook Hotel, a very impressive location indeed. Some were staying in the Courtyard homes and some in the Hotel itself. Houses were allocated with military precision by Catherine Lynch and Darragh Fay and soon everyone was settled for the night.
The Following morning Peter Lynch ensured there were no hiccups at breakfast time with people in the different locations and then it was off to the Hill of Tara where we worked off some of the breakfast and the overnight rain had cleared thankfully.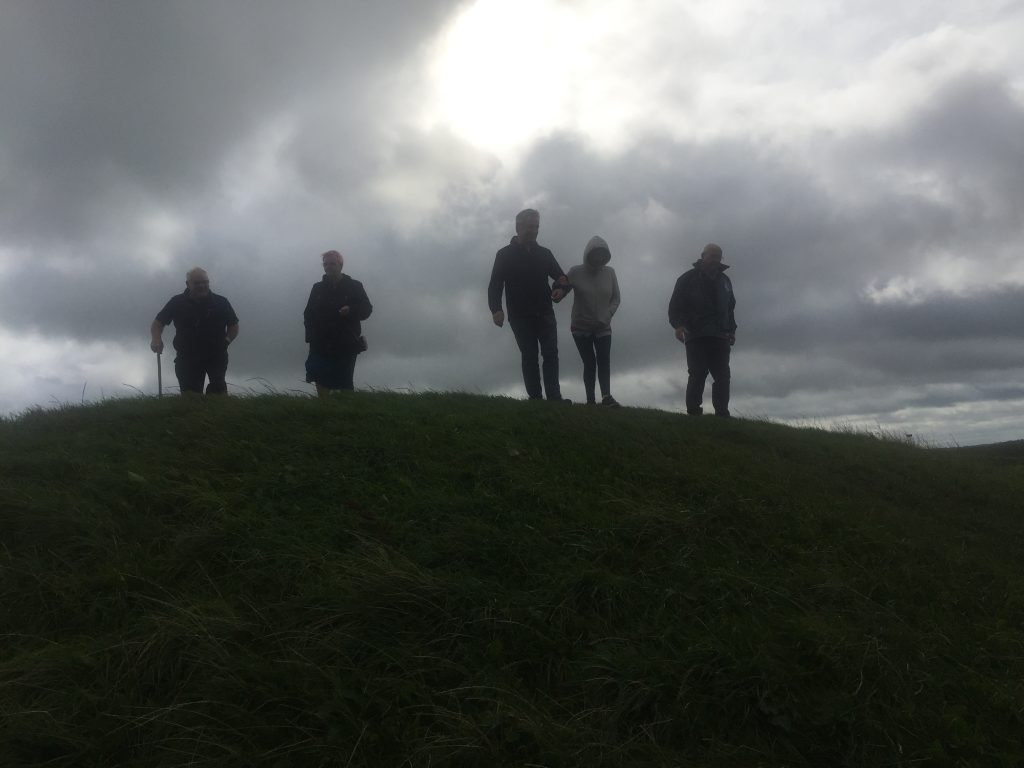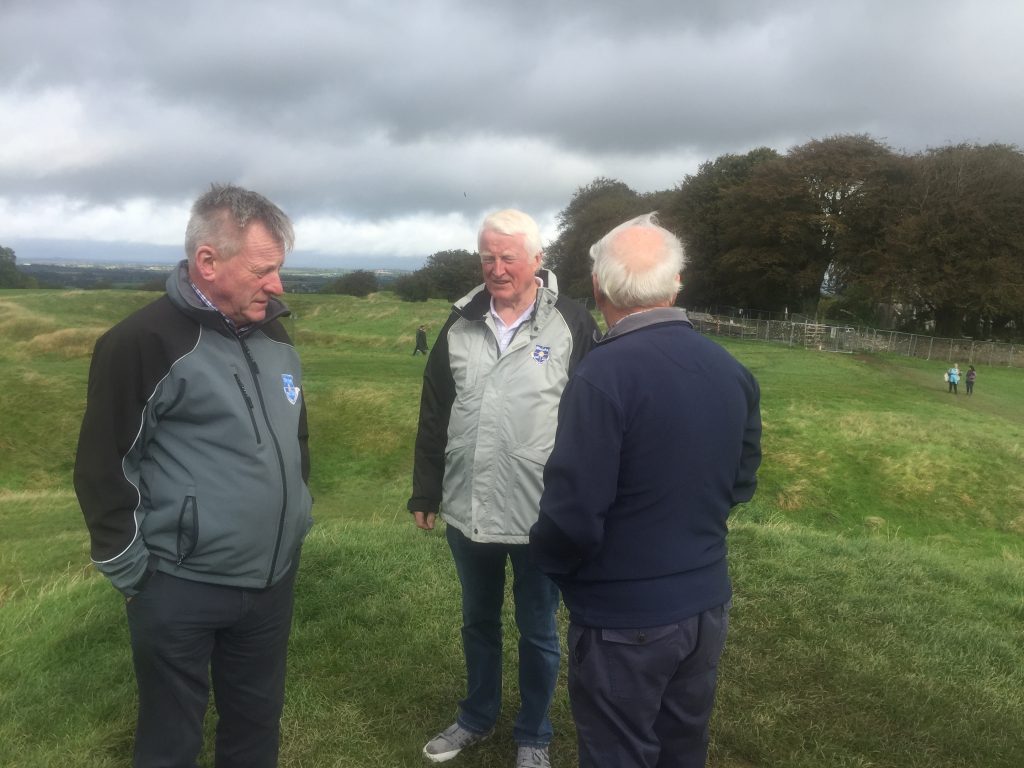 From the hill of Tara it was off to the Battle of the Boyne site and a very impressive location it was indeed. The interpretative centre was excellent and the guide wonderful, many of us learned many new facts about the battle and the protagonists. After a relaxing cuppa in the cafe and a leisurely walk around the beautiful gardens it was back to our hotel.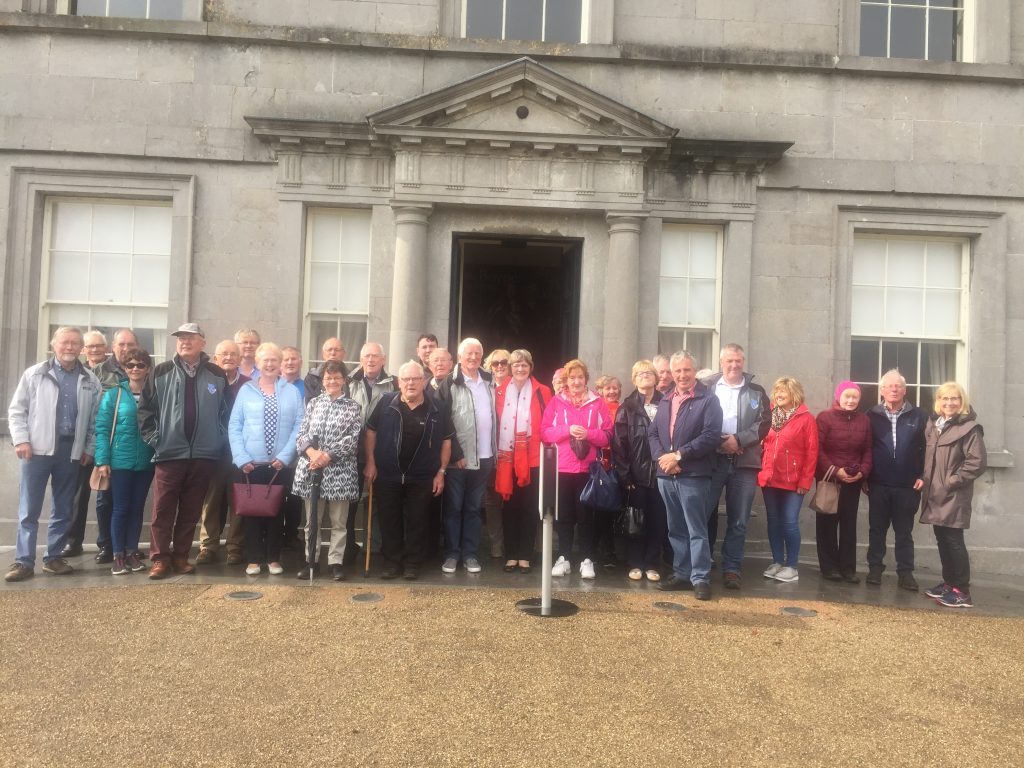 A sumptuous gala dinner was arranged for us in a private suite, the organisers and their spouses were piped to their tables by our very own resident piper Jim Maguire. A very enjoyable night followed.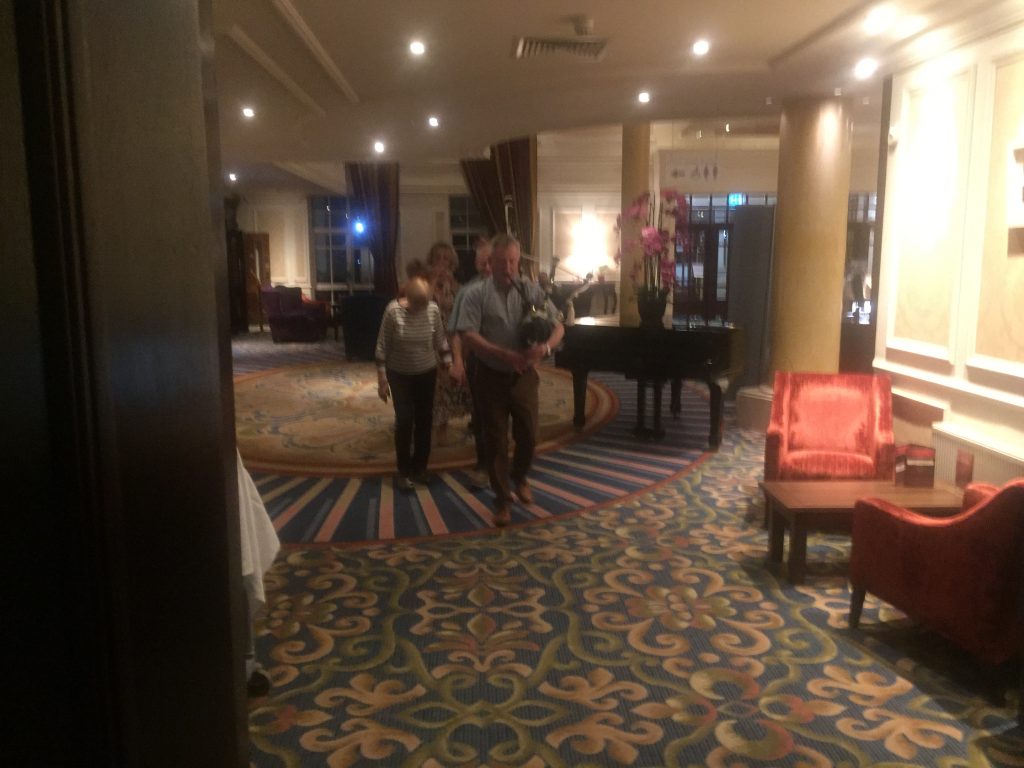 Sunday morning saw a very leisurely start to the day with a visit to the nearby Trim castle for more history in beautiful weather. From there the cavalcade headed back to Cavan with a stop at Lisgrey house for food and all went their separate ways.
The Club is indebted to the organisers who spared no effort in planning this weekend away. This event has grown over the last few years to become one of the major events in our calendar and continues to grow and we are most thankful to the hard working organisers