On Sunday 16th September the club held a coach outing to Dublin, visiting Farmleigh House in the Phoenix Park. Farmleigh house was once the home of the Guinness family but is now owned by the state and is used among other things as a residence for visiting heads of state. In recent times Queen Elizabeth, the Japanese Emperor and the Canadian premier have all stayed there.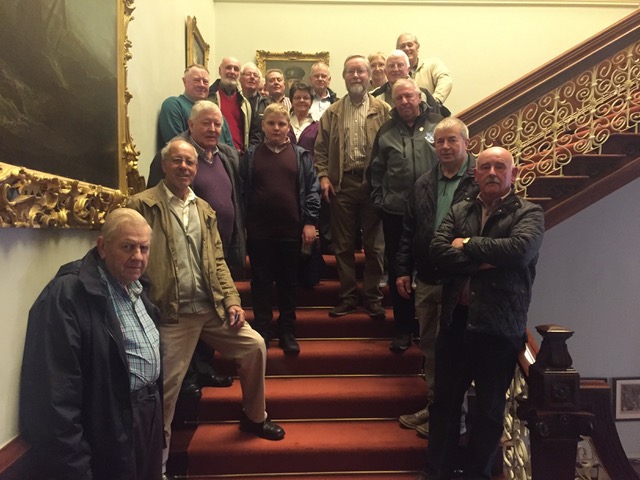 The group enjoyed a conducted tour of the house and its contents and the history of its famous residents was thoroughly enjoyed by all. The group then walked around the gardens in beautiful Autumn sunshine before heading for the vintage show in Swords.
The coach returned loaded down with much booty from the auto jumble. I would like to thank everyone who helped with the organisation but special thanks is due to Denis Wright and Richard Mee who undertook the bulk of the organising.